BROCKBANK, GRIDNEVA, RUTLAND, TUNSTILL
PAINTINGS, SCULPTURE & TEXTILES BY
SADIE BROCKBANK | KATYA GRIDNEVA | TANIA RUTLAND | PHILIPPA TUNSTILL
Sadie's sculptures, both large and small, plus some linocuts and collaged textile works, will be on display at The Stapleford Granary, Bury Rd, Stapleford CB22 5BP.
Curator Alan Kluckow writes: 'This show features work drawn from the imagination and from real life. We have traditional figurative painting, photographic-type landscapes, abstract art and fantastical sculpture. From a curator's perspective, it's always interesting to juxtapose dramatically different styles and explore how they 'communicate' with one another – an unexpected shared colour palette, for example, or a similarly strong sense of movement across contrasting medium – whilst still allowing their individual voices to be heard'.
OPENING TIMES
Monday, Tuesday, Thursday & Friday 8:30am – 4pm, Wednesday – CLOSED,  Saturday 9am – 3pm, Sunday 10am – 3pm.
The gallery is also open during evening events for concert ticket holders.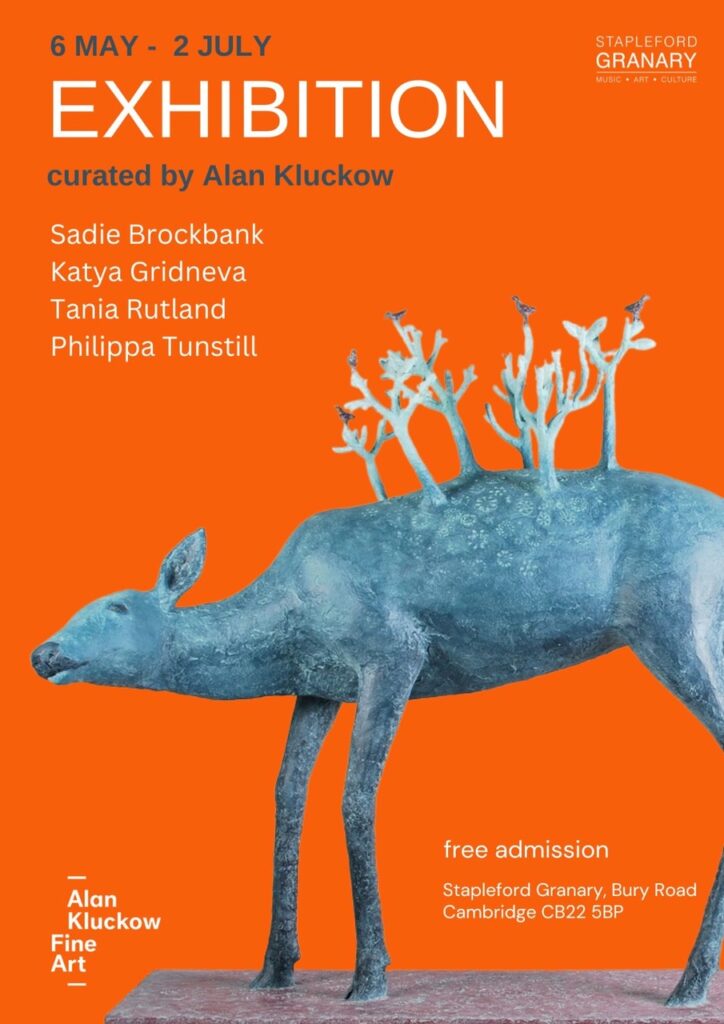 'leaning into the light'
rachel Bebb Contemporary
Sadie Brockbank will be participating in Rachel Bebb Contemporary's Spring Exhibition 2023, from 12 May until 10 June.
This exhibition will show work by artists interpreting their thoughts about trees, fungi and lichen through a range of media. Sculpture, ceramics, original prints and letter carving will convey the beauty of the natural world, encouraging us to value, protect and nurture it.
Friday 12 May 11 – 4 & Saturday 13 May 11 – 3.
Thereafter Fridays 11 – 4 & Saturdays 11 – 2, or by arrangement, until 10 June, after which by arrangement.
Rachel Bebb Contemporary, The Paddock, Rookery Lane, Broughton, Hampshire, SO20 8AZ,  +44 (0) 1794 301144, for more information.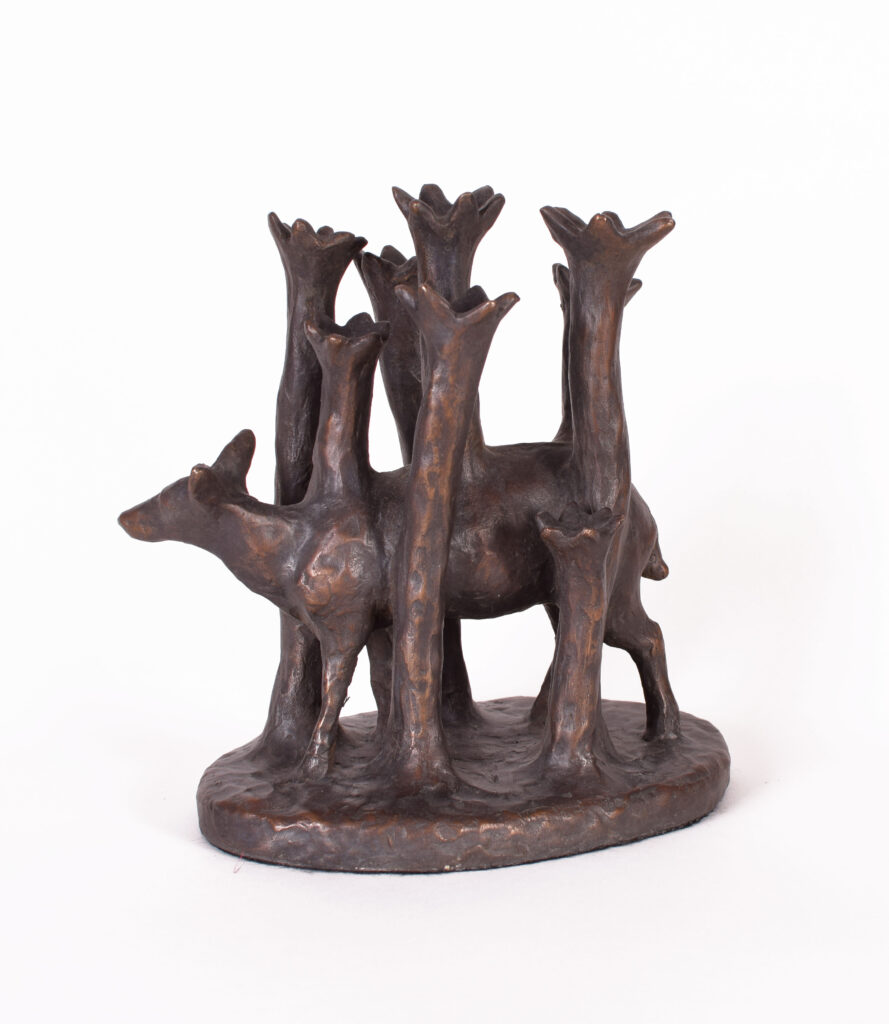 open studios, May 2023
6 artists at Mortimer Hill will be opening their doors to visitors this May.  We open from 11am to 5 pm on Friday 12th, Saturday 13 and Sunday 14 May.
Alongside Sadie's sculpture, collage and prints you can see paintings by Jonathan Newey, Sue Bartlett and Julie Pearson, mixed media works by Tracy Micklethwaite and glass by Jason Leggett.
We can be found at the Artists Studios at Mortimer Hill Estate, The Street, Mortimer, near Reading, RG7 3PW.  Access to the site is via Strawberry Fields.
If you are unable to make the event please remember that appointments to meet with Sadie and see her work are available by arrangement all year round.  Please contact her to make an appointment via the Contact page on this website.